PAINT NIGHT - PROFESSIONAL ARTIST COMING
Saturday August 7th @ 7:00 PM
open to everyone, cost is $40.00 per person, which includes all supplies for painting and appetizers. there will also be 50/50 raffles and pull tabs. Please pre-register, with payment, either with the office or by contacting Nicole Natale through the RLPOA facebook page. Hope to see you all there!!!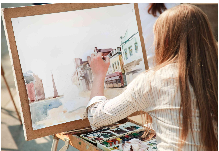 PAINT NIGHT SATURDAY
AUGUST 7, 2021 AT 7:00 PM
$40.00 PER TICKET.